Our online volunteer application is now live! Click HERE to apply to be a Haven Volunteer.
*
If you or someone you know is being abused,
please contact us at: 870-532-6669 or Hotline: 1-800-474-1064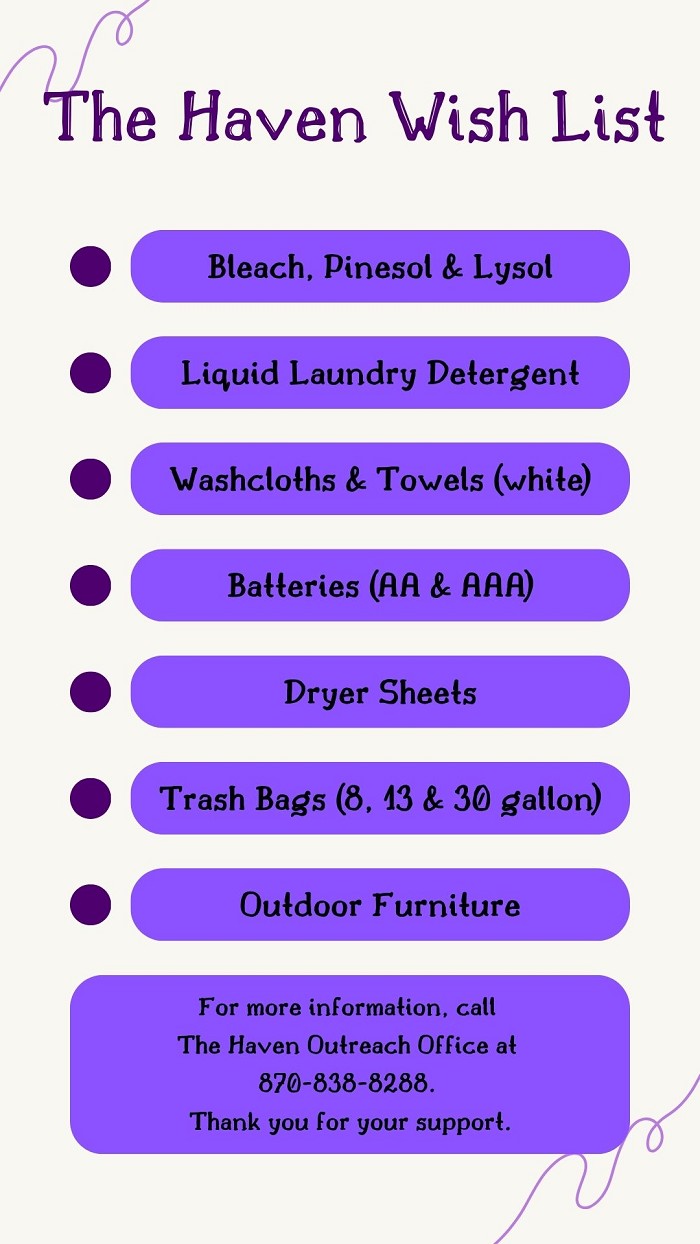 We are grateful for those who supported
The Haven at its efforts to end domestic violence.
We are now accepting donations through PayPal. Click the Donations tab to process your secured donation through PayPal. VISA, AmEx, Discover and MC accepted.